Welcome to the Department
of Pathology and Molecular Medicine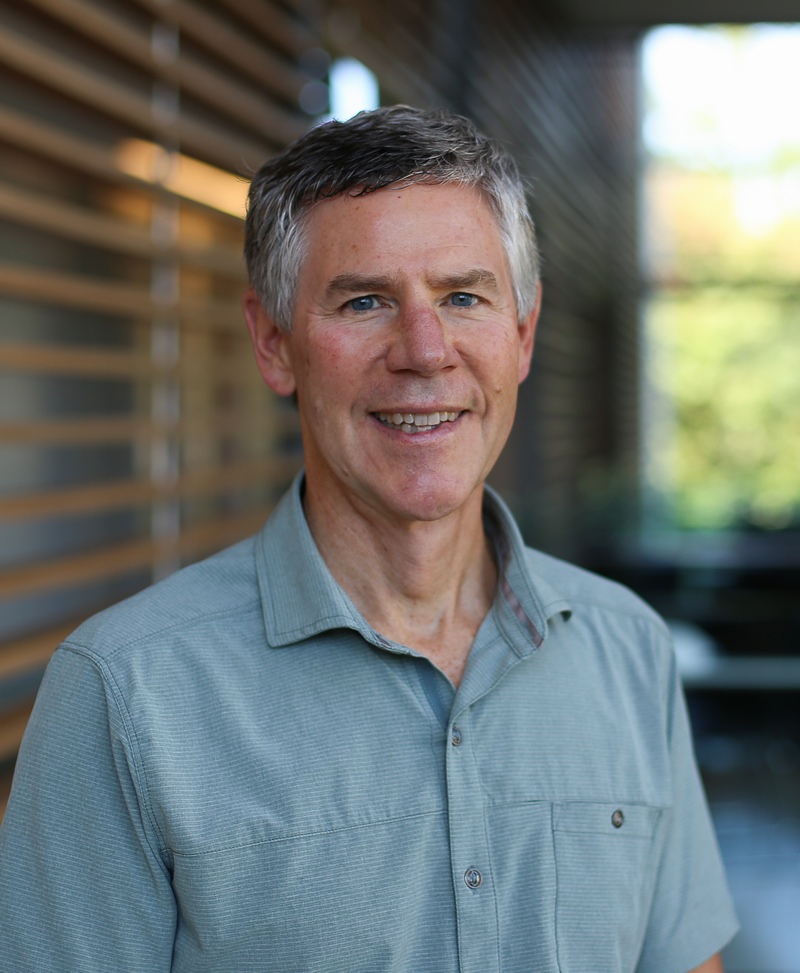 This is an exciting time of growth, innovation and success for our Department which is uniquely placed at the interfaces between basic biomedical sciences, clinical laboratory services and the emerging field of personalized molecular medicine. We are rejuvenating and expanding our faculty membership and over the last year have been joined by five new pathologists including a clinician scientist pathologist with a focus on immuno-oncology in addition to a PhD bioinformatics research scientist who will hold a Tier 1 CRC Chair. We have re-energized our administrative structure with the addition of Dr. Lois Mulligan as Associate Head for Education and Dr. David Lillicrap as Associate Head for Research.
Spotlight
CCMDS-AML

Posted 2019 September 23
Elina Cook, Michael Luo and Christina Ferrone all received travel awards to attend and present at the Canadian Conference on Myelodysplastic Syndromes and Acute Myeloid Leukemia (CCMDS-AML) in Vancouver, Sept. 20-21.
Elina and Michael were respectively awarded Gold and Silver for the Carolyne Delage Young Investigator Award and their work was featured as the sole trainee oral (co-)presentation at the conference.
ccmdsaml2019sept
---
Pathology Welcoming Reception & Awards dinner

Posted 2019 September 17
Welcome all new faculty and residents.
Congratulations to all the award recipients, as follows:
Graduate Program
The Bruce Elliott Faculty Award for Excellence in Graduate Teaching and Mentorship - Dr. Chris Nicol
The Bruce and Janet Elliott Graduate Award in Transdisciplinary Cancer Research - Chelsea Jackson
The Robert Kisilevsky Fund for Research Education - Christina Ferrone and Matt Cormier
The Robert Kisilevsky Research Seminar Awards - Eli Ghorbanpour, Christina Ferrone and Taha Azad

AP Residency Program
Dr. Paul Manley Award for an Excellent Investigative Record By a Pathology Resident - Dr. Lina Chen
Dr. RSA Prentice Award for Excellence in Teaching by a Pathology Resident & For Improving the Quality of Resident Education - Dr. Christine Orr
Dr. RSA Prentice Award for Excellence in Teaching - Dr. John Rossiter.

awards2019sept
---
APPOINTMENT OF TRICIA COTTRELL, MD/PhD

Posted 2019 September 10
I am pleased to announce the appointment of Dr. Tricia Cottrell as an Assistant Professor in the Department of Pathology and Molecular Medicine.
Tricia joins us from the Johns Hopkins University School of Medicine where she completed an MD, a PhD in rheumatology, residency training in Anatomic Pathology, and a Postdoctoral Fellowship in immuno-oncology. Tricia completed her undergraduate training and a year as a Research Fellow at Washington University in St. Louis.
Dr. Cottrell's primary role will be as a clinician scientist based at the Queen's Cancer Research Institute with a focus on pathologic evaluation of tumour immune responses in clinical trials patients. Tricia will also be involved in clinical anatomical pathology with areas of interest including lung cancer and genitourinary pathology.
Dr. Cottrell has been appointed as an Ontario Institute for Cancer Research (OICR) Clinician Scientist, as a Senior Investigator for Translational Research in the Canadian Cancer Trials Group (CCTG), and will serve as the Deputy Director, CCTG Tumour Tissue and Data Repository (TTDR).
Dr. Cottrell's office and laboratory are located in the Division of Cancer Biology and Genetics, Botterell Hall level 3.
We welcome Tricia and wish her all the best in her academic and clinical endeavours here at Queen's University and the KHSC.
Sandy Boag, MD
Department Head
cottrell2019sept
---
Dr. Peter Greer's laboratory
Posted 2019 September 03
Emerging research in Dr. Peter Greer's laboratory shows that calpain proteases promote cancer metastasis, which is responsible for most cancer deaths. With funds from a new five year CIHR grant we are exploring calpains as novel therapeutic targets in the treatment of breast and ovarian cancer. This exciting research involves a range of molecular genetic approaches (including CRISPR gene targeting) as well as preclinical models of breast and ovarian cancer.
Students interested in pursuing a MSc or PhD in cancer research are encouraged to contact Dr. Greer at greerp (at) queensu.ca
greer2019sep
---
APPOINTMENT OF ANNA PANCHENKO, PROFESSOR, PhD


TIER I, CANADA RESEARCH CHAIR IN COMPUTATIONAL BIOLOGY AND BIOPHYSICS

Posted 2019 August 19

The Department of Pathology and Molecular Medicine is pleased to announce the appointment of Dr. Anna Panchenko to a tenured position at Queen's University.

Dr. Panchenko has assumed a leadership role in the future development of computational biophysics and bioinformatics at Queen's. She has cross-appointments in the School of Computing and the Department of Biomedical and Molecular Sciences. Students interested in pursuing graduate training with Dr. Panchenko should contact her at anna.panchenko (at) queensu.ca

Dr. Panchenko obtained a BSc Magna cum laude in 1989 and a PhD in 1993 from Lomonosov Moscow State University in Russia. She was a Visiting Fellow for one year at the University of Illinois at Urbana-Champaign followed by three years as a Postdoctoral Fellow. She was then recruited to the National Center for Biotechnology Information at the NIH where she held the position of Head of a Computational Biology and Biophysics Group until recruited to Queen's.

We welcome Anna and wish her all the best in her academic career at Queen's University.

panchenko2019aug
---
APPOINTMENT OF AMANDA XU, MD/MSc

Posted 2019 July 29
The Department of Pathology and Molecular Medicine is pleased to announce the appointment of Dr. Amanda Xu to the positions of Assistant Professor at Queen's University and Attending Staff Pathologist at the Kingston Health Sciences Centre with a focus in Anatomic Pathology and Hematopathology.
Dr. Xu obtained a BSc in Physiology in 2008 from the University of Toronto. She then obtained her MD from Queen's University in 2012 and went on to complete her residency in Anatomic Pathology at Queen's University. She followed this with a one-year Hematopathology Fellowship at the Cedars-Sinai Medical Center in Los Angeles, California.
We welcome Amanda and wish her all the best in her academic and clinical endeavours here at the KHSC and Queen's University.
xu2019july
---
EVENTS
---
See the Queen's University events Calendar here
---
Announcements / Notices
2019 Sept 18
The Department's Clinical Services 2018-2019 Year in Review Report is now available.

2019 August 07
The Departmental website will be migrating to a new host in the next few weeks and take on a look and feel similar to that of other Queen's University and Faculty of Health Sciences Departmental sites... please bear with us...

2019 July 12
Dr. David Good has moved from Richlab 201C to Richlab 201D
Dr. Graeme Quest has moved from Richlab 201B to Richlab 201C
Dr. Amanda Xu will be moving into Richlab 201B
Dr. Kevin Ren will be moving into Douglas 202
All phone numbers remain the same.
Job Opportunities
The Dr. M. Daria Haust Pathology Summer Studentship for first or second year medical students. This is a lO-week studentship in the Queen's Department of Pathology and Molecular Medicine. Application Deadline 2020 February 01.
Posted 2019 Sept 03
Complete information here

Postdoctoral Research Fellowships – Computational Biology & Biophysics
Postdoctoral positions in computational biology and biophysics are available in the Panchenko Laboratory at Queen's University in the Department of Pathology and Molecular Medicine, Department of Biomedical & Molecular Sciences, and School of Computing (the laboratory is moving from the National Institutes of Health, USA in July 2019).
Posted 2019 April 29
Complete information here

Post-doctoral Research Fellowship
Influence of the Host Microbiome on Factor VIII Immunogenicity A post-doctoral research fellow position is available as part of a 5-year NIH NHLBI-funded project aimed at furthering our understanding of the role of the gut microbiome as a determinant of factor VIII (FVIII) immunogenicity. Funds to initiate these studies have just become available.
Applications will be taken until position filled.
Posted 2018 October 4
Complete information here
---
Welcome to the Queen's Laboratory for Molecular Pathology
The QLMP is part of the Department of Pathology and Molecular Medicine at Queen's University, Kingston, Ontario. The QLMP provides rapid and economic advanced pathology services to researchers, students, clinicians, and private sector groups. The QLMP promotes productive interactions between scientists, clinicians, pathologists, and others by supporting research projects of common interest.
The QLMP offers a wide array of services including:
Histology
TMA design and construction
Whole slide scanning
TMA scanning
Customized immunohistochemistry and immunofluoroscence
Image analysis tools
Secure web database access and storage
Plastination
Electron Microscopy
NIBDGL
Welcome to The Canadian National Inherited Bleeding Disorder Genotyping Laboratory Providing molecular diagnostic services to the Canadian inherited bleeding disorder community.
---