Welcome to the Department
of Pathology and Molecular Medicine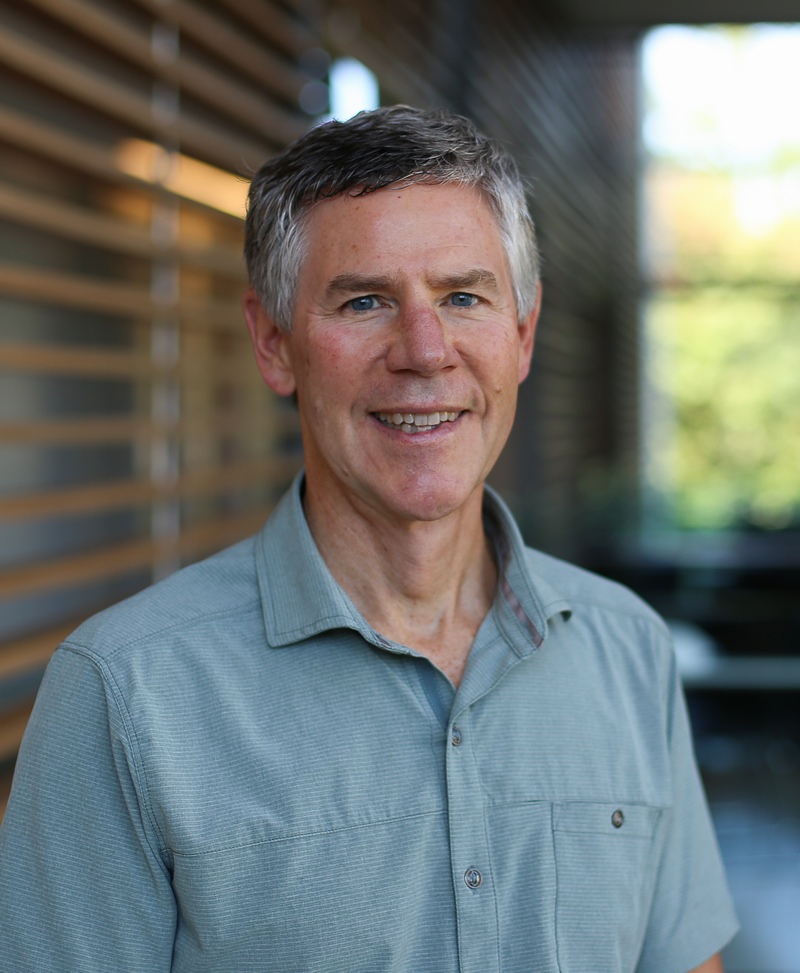 This is an exciting time of growth, innovation and success for our Department which is uniquely placed at the interfaces between basic biomedical sciences, clinical laboratory services and the emerging field of personalized molecular medicine. Our clinical faculty membership has been rejuvenated and expanded over the last two years with no less than 10 success recruitments, 4 of which represent newly funded positions. We are also looking to expand our basic science programs and are actively recruiting a Tier 1 Bioinformatician and also a translational basic science researcher.
Spotlight
Posted 2018 February 28
---
Thank you Charles for being the great connector and the glue that keeps all our friends together Love from Hedy Boutros (1994)
On Tuesday, Changgao Yang (1996) showed me around his comprehensive anatomic & molecular pathology laboratory which he established from scratch. It has grown tremendously since I last visited 10 years ago: http://sterlingpath.com He hasn't taken a vacation during the past 16 years while pursuing his passion.
Changgao and I were given a tour by Beverly Wang (1994) of the UC Irvine Medical Center campus. During the past 4 years, her selfless dedication and contribution as chair of the Department of Anatomic Department have made a significant impact: https://www.faculty.uci.edu/profile.cfm?faculty_id=6143
Mai Gu (1994) is enjoying equivalent success within the lab and beyond: http://www.pathcarefna.com/about.html
We finished off the evening with a delicious dinner at a popular local Korean BBQ restaurant. Life is very good ! Wonderful to enjoy it with dear friends. We are all grateful for the solid foundation our mentors at Queen's provided us during our formative years. Charles Yee (1994)
Left-Right Beverly, Charles, Mai, Changgao
residents2019feb
Posted 2018 February 26
---
TORONTO (February 21, 2019) - The Ontario Institute for Cancer Research (OICR) today announced four Early Accelerator projects from across Ontario will each receive $100,000 for one year as part of OICR's Cancer Therapeutics Innovation Pipeline (CTIP) initiative. The funding will be used to validate cancer targets and support experiments to screen molecules against these targets, finding those that can bind to them successfully and have potential to be developed into medicines.
CTIP is an OICR initiative that supports the local translation of Ontario discoveries into therapies with the potential for improving the lives of cancer patients. This round of funding will add to CTIP's existing pipeline of promising molecules in development, attracting partnerships and investment to the province that are necessary for further clinical development and testing.
"These projects are great examples of the innovative thinking that is driving the success of Ontario's cancer drug discovery sector," says Dr. Laszlo Radvanyi, President and Scientific Director of OICR. "We are proud to support these teams, based at nine research centres across the province, and we are excited to help them progress their research towards better helping cancer patients."
Selection of guanine quadruplex binders for the RET promoter, towards novel therapeutics for RET-receptor associated cancers Anne Petitjean, PI, Queen's University Lois Mulligan, PI, Queen's University
About OICR We are a collaborative, not-for-profit research institute funded by the Government of Ontario. We conduct and enable high-impact translational cancer research to accelerate the development of discoveries for patients around the world while maximizing the economic benefit of this research for the people of Ontario. For more information visit www.oicr.on.ca.
mulligan2019feb
Posted 2018 February 21
---
From https://www.queensu.ca/gazette/stories/ unraveling-mysteries-blood
Queen's University researcher Paula James has revealed women who are carriers of hemophilia A, an inherited bleeding disorder, experience abnormal bleeding in about 30 per cent of cases. Dr. James is working to unravel the mystery as to why this abnormal bleeding, including nosebleeds, heavy periods, and bleeding following childbirth, occurs.
To define abnormal bleeding, Dr. James used a bleeding score where higher numbers represent more intense bleeding.
"It's long been assumed that women who carry this gene don't have bleeding symptoms but we now know that isn't true," says Dr James, who also works as a clinician-scientist at Kingston Health Sciences Research Institute. "Some patients have low levels of clotting Factor FVIII in their blood, and for those that don't, there must be other contributing factors. It's a challenging problem because it has led to their bleeding symptoms being dismissed and not treated properly."
Her team has discovered that women who are carriers of hemophilia A respond differently to the stresses that cause bleeding - even those who have normal levels of Factor VIII in their blood.
"Normally when we're injured or cut or stressed in other ways, a number of the elements that help our blood clot go up. However, we thought that it might not work that way in these women," says Dr. James. "So what other things could be happening within someone's body that would make them at risk for bleeding?"
To find out, Dr. James and her group compared levels of Factor VIII circulating in the blood levels of 17 women who are carriers of hemophilia A with those of seven normal control patients. The volunteers' blood was tested before and after being treated with Desmopressin, a drug that causes an immediate increase in clotting factor levels that mimics the way the body responds to being cut or injured.
The researchers were looking to see whether the women's response to the drug was related to how much Factor VIII was already in their blood. "We wondered whether a person's response was only dependent on where they were starting from using a baseline," James says. "That turned out not to be the case."
The study was published in Blood Advances.
james2019feb
EVENTS
Monday March 25
8:30-9:30 Autopsy Conference Autopsy Conference Rm.
11:30-12:20 Path310 - Walter Light Auditorium - Prions - Dr. Renwick
1:00-2:00 Hematopathology Review Richardson Lab Rm. 107
2:30-5:20 Canc440 - Richardson Lab Room 101 - Drs. Yang, Davey, Feilotter
Tuesday 2019 March 26
9:00-10:00 Neuropathology Conference Autopsy Conference Rm.
1:30-2:20 Path310 - Walter Light Auditorium - Prions - Dr. Davidson
2:00-3:00 GI & Liver Conference Multihead Microscope Rm.
4:00-5:00 Path 830/930 Dept Research Seminar - Richardson Lab Amphitheatre - Matt Cormier, MSc Candidate - "Investigating the role of the gut microbiota in the anti-FVIII immune response"
Wednesday March 27
9:00-1:00 RISE Exam (CBME 2 to PGY 5 residents) Resident offices
11:30-2:20 Path430/826 - Ricardson Lab Room 101 - Dr. Renwick
Thursday 2019 March 28
11:30-12:30 Grand Rounds CANCELLED
12:30-1:20 Path310 - Walter Light Auditorium - ILM2
4:00-5:00 STB Round up Multihead Microscope Rm.
4:00-5:00 QCRI Seminar Series - QCRI Room 100/101 - Paul Krzyzanowski- Director, Genome Technology Translation - Ontario Institute for Cancer Research; Lars Jorgensen - Director, Genome Sequence Informatics - Ontario Institute for Cancer Research - "Current practices in large scale cancer genomics and bioinformatics"
In our presentation we will highlight recent advances in cancer genomics and bioinformatics and illustrate how the OICR Genomics and Bioinformatics platform has helped previous projects succeed with our wide array of available services. We hope to have an interactive session and response to any questions people might have about designing genome sequencing projects and our technology platform.
Friday March 29
9:00-9:30 Gross Rounds Gross Rm. Dr. L. Chen
1:30-2:30 Hematopathology Morphology Round Autopsy Conference Rm.
---
Friday 2019 April 05 - Winter Term Classes end
---
See the Queen's University Events Calendar here
---
Courses offered in 2018 September: CANC499 * PATH425 * PATH499 * PATH823
Courses offered in 2019 January: CANC440 * PATH310 * PATH430/826
---
Announcements / Notices
2018 November 16
Welcome to the Department Dr. Yanping Gong to the positions of Assistant Professor at Queen's University and Attending Staff Pathologist at the Kingston Health Sciences Centre with a focus in clinical pathology and perinatal pathology, effective 2018 Nov 19
2018 June 28
Welcome to the Department Dr. Yun Huang, Clinical Biochemist and Dr. Tao Wang, Pathologist, as of 2018 July 03.
Job Opportunities
Faculty Appointment in Translational Pathology/Molecular Medicine
Queen's University, Kingston, Ontario, Canada The Department of Pathology and Molecular Medicine at Queen's University invites applications from internationally recognized scientists whose research is congruent with the objective of building an outstanding program in innovative translational research linking diagnostic pathology and clinical management. The successful applicant will be eligible for a tenured appointment at the rank of Associate Professor or Professor and is expected to participate in education and supervision/mentoring of trainees at all levels. Salary will be commensurate with qualifications and experience. The preferred start date for this position is September 1, 2019.
Posted 2019 January 31
Complete information here

Post-doctoral Research Fellowship
Influence of the Host Microbiome on Factor VIII Immunogenicity A post-doctoral research fellow position is available as part of a 5-year NIH NHLBI-funded project aimed at furthering our understanding of the role of the gut microbiome as a determinant of factor VIII (FVIII) immunogenicity. Funds to initiate these studies have just become available.
Applications will be taken until position filled.
Posted 2018 October 4
Complete information here
---
Welcome to the Queen's Laboratory for Molecular Pathology
The QLMP is part of the Department of Pathology and Molecular Medicine at Queen's University, Kingston, Ontario. The QLMP provides rapid and economic advanced pathology services to researchers, students, clinicians, and private sector groups. The QLMP promotes productive interactions between scientists, clinicians, pathologists, and others by supporting research projects of common interest.
The QLMP offers a wide array of services including:
Histology
TMA design and construction
Whole slide scanning
TMA scanning
Customized immunohistochemistry and immunofluoroscence
Image analysis tools
Secure web database access and storage
Plastination
Electron Microscopy
NIBDGL
Welcome to The Canadian National Inherited Bleeding Disorder Genotyping Laboratory Providing molecular diagnostic services to the Canadian inherited bleeding disorder community.
---