Welcome to the Department
of Pathology and Molecular Medicine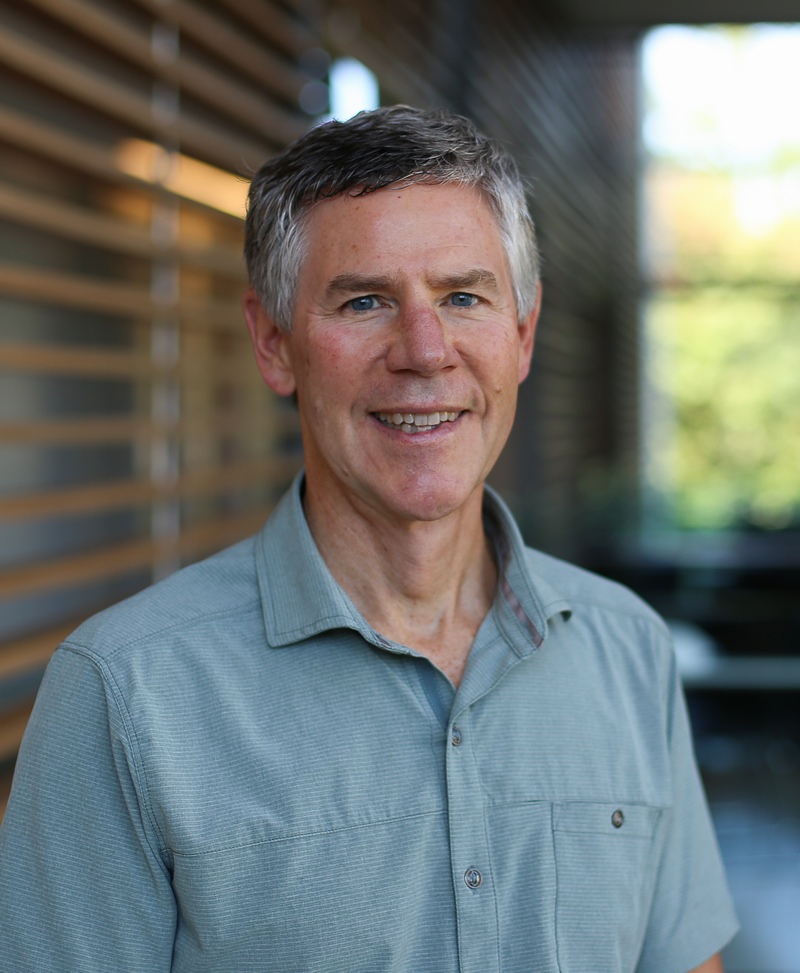 This is an exciting time of growth, innovation and success for our Department which is uniquely placed at the interfaces between basic biomedical sciences, clinical laboratory services and the emerging field of personalized molecular medicine. Our clinical faculty membership has been rejuvenated and expanded over the last two years with no less than 10 success recruitments, 4 of which represent newly funded positions. We are also looking to expand our basic science programs and are actively recruiting a Tier 1 Bioinformatician and also a translational basic science researcher.
Spotlight
Posted 2019 June 07
---
KISILEVSKY, Robert - December 19, 1937 - June 5, 2019
Professor Emeritus, of the Departments of Pathology and Biochemistry at Queen's University, Kingston.
Husband; father, Zaida, brother, uncle, and scientist.
Died peacefully in his sleep, at home. He is lovingly remembered by his wife of 51 years Barbara, his children David (Sara Haynes), Sandy (Andy Krull), Natasha (Peter Reid), grandchildren Nathaniel & Claudia Krull and Emily & James Kisilevsky, sisters Zipporah (Alan Yedid) and Laurie (Allan Bultz), nephews Gabriel (Jing), Joseph, Elijah, and Ariel (Koo), and grandnieces Bessia and Olivia.
A private family service will be held on Sunday, June 9th, 2019 at 3:30 p.m., Kearney Funeral Services, 450 West 2nd Avenue, Vancouver B.C.
Bob was born and raised in Montreal. He completed his undergraduate (1958) and medical degrees (1962) at McGill University. He interned at the Jewish General Hospital and then spent a year in Philadelphia as a Pathology resident before entering the combined Pathology residency/Phd in Biochemistry Program at the University of Pittsburgh.
After completing the program (1967), he spent a year fellowship in Experimental Pathology at University College London, UK. Subsequently, he returned to Canada as an Assistant Professor in both the Departments of Pathology and Biochemistry, Queen's University in Kingston, ON, focusing on research. Bob progressed through the ranks from Assistant to Full Professor to Head of the Department of Pathology. Driven by his intellect and curiosity, and continuous funding by the MRC of Canada for 40 years, he established an internationally recognized research program and became a Fellow of the Royal Society of Canada.
He published over 300 papers, book chapters and abstracts in the areas of protein synthesis, amyloidosis, cholesterol metabolism and malaria, and founded two biotechnology companies, Neurochem & AtheroChem.
Following his retirement from research and medical practice, his goal was to stay alive and productive for many years, to continue to collaborate and publish scientific material, to see grandchildren, and to carve some walking sticks and use them before he went.
He did all of those things, as well as ride his bicycle daily, create beautiful decorative wood carvings, and play a formidable game of chess.
Donations in his memory may be made to The Robert Kisilevsky Research Education Fund, Department of Pathology and Molecular Medicine, Queen's University, Kingston, ON.
More Information here
kisilevsky2019june
Posted 2019 May 31
---
Congratulations to Dr. Hellen Janse van Rensburg for winning the Health Sciences Outstanding Thesis Award.
Ellen has completed the PhD portion of the MD-PhD program and is now engaged in the third year of the MD program.
Ellen's thesis entitled "Identification and characterization of transcriptional targets of TAZ in human breast cancer" describes only part of her stellar research accomplishments and contributions to Dr. Xiaolong Yang's program, which have resulted in 16 publications to date with another four in the works.
We're proud of you Ellen, and wish you all the best!
rensburg2019may
Posted 2019 May 27 - FROM KHSCNow
---
Researchers to receive a $20,000 grant to further their research into novel therapies for prostate cancer
Dr. Berman, Director of Queen's Cancer Research Institute (on right) stands with Ride for Dad supporters on May 9 at the kick-off to this year's ride, happening May 25.
The fifteenth annual Kingston-Quinte TELUS Ride for Dad fundraiser, the Prostate Cancer Fight Foundation's (PCFF) signature event, will be held in Kingston on Saturday, May 25. The 200-kilometre route will take hundreds of motorcycle riders-for-a-cause on a scenic tour of the countryside.
Since it was established in 2004, the Kingston-Quinte chapter has raised nearly $1,450,000 with more than $700,000 benefiting the University Hospitals Kingston Foundation's (UHKF) research partners as they investigate better treatment options, and diagnostic tools that may, one day, lead to a cure for prostate cancer.
At this year's kick-off and cheque presentation, UHKF is pleased to announce that Dr. Katrina Gee, and co-investigator Dr. Andrew Craig - Associate Professors, Queen's University School of Medicine, Department of Biomedical and Molecular Sciences - will receive a $20,000 grant to further their research into novel therapies for prostate cancer.
berman2019may
EVENTS
Tuesday June 18
9:00-10:00 Neuropathology Conference Autopsy Conference Rm.
2:00-3:00 GI & Liver Conference Multihead Microscope Rm. Douglas Rm. 534
Wednesday June 19
08:30-09:20 P&MM Journal Club - Richardson Lab Room 107 - On summer hiatus.. back in September!
9:00-9:55 Slide Review for Royal College Exam Richardson Lab Rm. 102 TBD
10:00-10:55 Micro Multihead Microscope Rm. Dr. M. Manduch Douglas Rm. 534
Thursday June 20
11:30-12:30 Grand Rounds CANCELLED
Friday June 21 - Summer Solstice 11:54 EDT
9:00-9:30 Gross Rounds CANCELLED
1:30-2:30 Hematopathology Morphology Round Autopsy Conference Rm.
---
See the Queen's University Events Calendar here
---
Courses offered in 2019 September: CANC499 * PATH425 * PATH499 * PATH822
Courses offered in 2020 January: CANC440 * PATH310 * PATH430/826
---
Announcements / Notices
2019 June 06
Dr. Xiaolong Yang has moved from Richlab 201D to Richlab 306A

2019 May 29
The Multihead microscope has moved from Richlab306A to Douglas 534

2019 May 03
Office moves: Pathology Consultant Office has moved from Douglas 216 to Douglas 225A
Dr. Sandip SenGupta has moved from Douglas 211 to Douglas 216
Dr. Marosh Manduch has moved from Douglas 213 to Douglas 211
Dr. Yanping Gong has moved from Douglas 202 to Douglas 213
All phone numbers remain the same.
Job Opportunities
Postdoctoral Research Fellowships – Computational Biology & Biophysics
Postdoctoral positions in computational biology and biophysics are available in the Panchenko Laboratory at Queen's University in the Department of Pathology and Molecular Medicine, Department of Biomedical & Molecular Sciences, and School of Computing (the laboratory is moving from the National Institutes of Health, USA in July 2019).
Posted 2019 April 29
Complete information here

Faculty Appointment in Translational Pathology/Molecular Medicine
Queen's University, Kingston, Ontario, Canada The Department of Pathology and Molecular Medicine at Queen's University invites applications from internationally recognized scientists whose research is congruent with the objective of building an outstanding program in innovative translational research linking diagnostic pathology and clinical management. The successful applicant will be eligible for a tenured appointment at the rank of Associate Professor or Professor and is expected to participate in education and supervision/mentoring of trainees at all levels. Salary will be commensurate with qualifications and experience. The preferred start date for this position is September 1, 2019.
Posted 2019 January 31
Complete information here

Post-doctoral Research Fellowship
Influence of the Host Microbiome on Factor VIII Immunogenicity A post-doctoral research fellow position is available as part of a 5-year NIH NHLBI-funded project aimed at furthering our understanding of the role of the gut microbiome as a determinant of factor VIII (FVIII) immunogenicity. Funds to initiate these studies have just become available.
Applications will be taken until position filled.
Posted 2018 October 4
Complete information here
---
Welcome to the Queen's Laboratory for Molecular Pathology
The QLMP is part of the Department of Pathology and Molecular Medicine at Queen's University, Kingston, Ontario. The QLMP provides rapid and economic advanced pathology services to researchers, students, clinicians, and private sector groups. The QLMP promotes productive interactions between scientists, clinicians, pathologists, and others by supporting research projects of common interest.
The QLMP offers a wide array of services including:
Histology
TMA design and construction
Whole slide scanning
TMA scanning
Customized immunohistochemistry and immunofluoroscence
Image analysis tools
Secure web database access and storage
Plastination
Electron Microscopy
NIBDGL
Welcome to The Canadian National Inherited Bleeding Disorder Genotyping Laboratory Providing molecular diagnostic services to the Canadian inherited bleeding disorder community.
---