Welcome to the Department
of Pathology and Molecular Medicine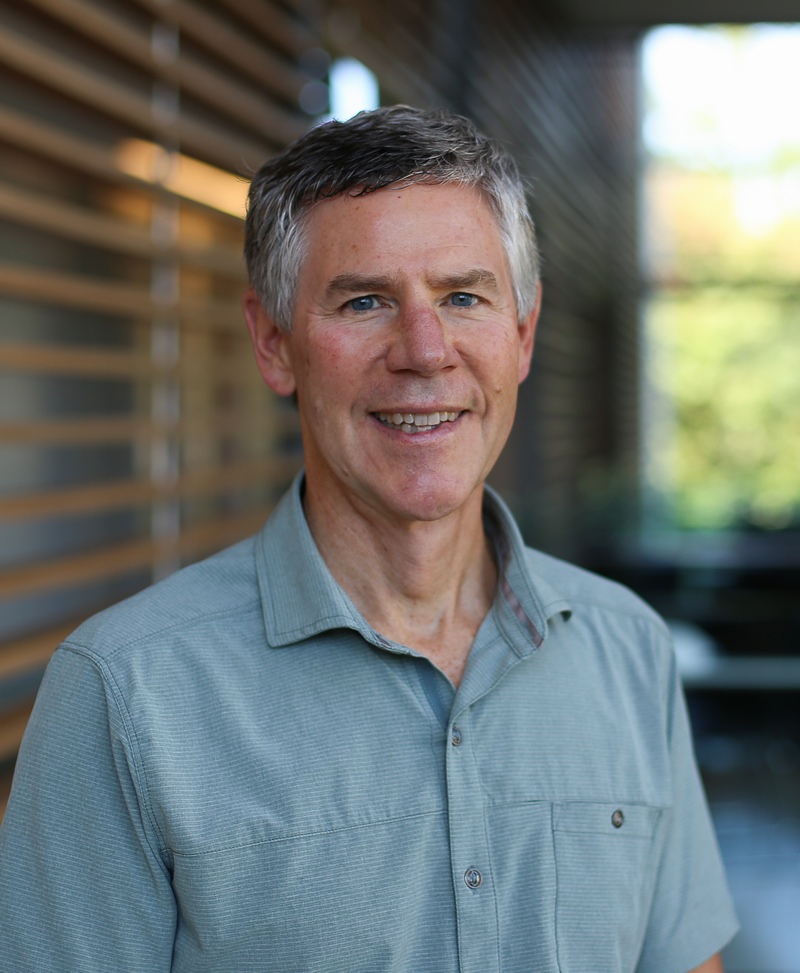 I am delighted to have recently assumed the role of Head in the Department of Pathology and Molecular Medicine (DPMM) at Queen's. This is an exciting time of growth and innovation in our Department which is uniquely placed at the interfaces between basic biomedical sciences, clinical laboratory services and the emerging field of personalized molecular medicine.
DPMM is home to many vibrant research programs with focussed areas of excellence including cancer biology and molecular hemostasis. We host the Queen's Laboratory for Molecular Pathology core research facility and also the Canadian Cancer Trials Group tumour bank. The well established DPMM Graduate program offers Master's and PhD degrees and a recently added a combined BScH/MSc degree that allows students to transition 4th year undergraduate research projects into accelerated Master's degrees.

>

Spotlight
Posted 2018 January 18
---
Congratulations to Ellen van Rensburg and co-authors on their exciting Cancer Research publication that reveals a novel link between the Hippo signaling pathway and the important immune checkpoint player and therapeutic target PD-L1.
Their discovery that the Hippo pathway component TAZ transcriptional regulator is able to promote expression of PD-L1 provides new insight into TAZ oncogenic functions, through enabling cancer cells to escape immune cell killing by up-regulating PD-L1. This finding provides a new therapeutic strategy to suppresses PD-L1 expression and thereby promoting immune cell killing of cancer cells by inhibiting TAZ.
"The Hippo pathway component TAZ promotes immune evasion in human cancer through PD-L1" Ellen van Rensburg, Taha Azad, Min Ling, Yawei Hao, Brooke Snetsinger, Prem Kahanal, Lori Minassian, Charles Graham, Michael Rauh and Xiaolong Yang. Cancer Research (published online Jan 17th, 2018).
This paper is available online at http://cancerres.aacrjournals.org/cgi/content/abstract/0008-5472.CAN-17-3139
rensburg201801
Posted 2018 January 03
---
Congratulations to Elina Cook. Her abstract was chosen for oral presentation at the 59th American Society of Hematology (ASH) Meeting in Atlanta on Dec. 10. Moreover, her abstract will be among a select few featured at the travelling Highlights of ASH meetings in 2018.
In addition to winning CIHR and CCS travel awards to attend and present at ASH, Elina shared the Canadian Hematology Society (CHS) PhD and Post Doctoral Award at the CHS reception at ASH. This is a remarkable showing and we are extremely proud of how she represented Queen's and DPMM!
cook201801
Elizabeth Lightbody Presents at STC


Posted 2017 December 07
---
Elizabeth Lightbody was selected to give a platform presentation for her work on "Knockout of mammary epithelial-specific PPARG increases the metastatic potential of HER2+ breast cancer" at The Society of Toxicology of Canada (STC) 49th Annual Symposium held last week Nov 29th-Dec 1st in Montreal.
lightbody2017dec
Dr. Sandip SenGupta at the Innovators Exchange symposia


Posted 2017 November 13
---
Dr. Sandip SenGupta was invited to speak in Taiwan and in Vietnam (November 3 and 4) at the Innovators Exchange symposia, sponsored by Abbott Diagnostics, to a group of southeast Asian hospital and private laboratory managers and directors.
The theme of the conferences was "Discover the hidden potential of your laboratory's data". Dr. SenGupta's lecture was entitled: "Digital Transformation of a Healthcare Enterprise Begins with a Service-Focused, Operationally Efficient Laboratory".
He discussed the importance of creating and demonstrating value through the clinical laboratory for our healthcare ecosystem and presented the results of how the recent implementation of the AlinIQ Business Intelligence System in the Core Laboratory at the Kingston Health Sciences Centre has helped to improve performance of our laboratory, including better turnaround times for test results and opportunities for growth through repatriation of referred out tests.
sengupta2017
Queen's Laboratory for Molecular Pathology - Complete Histopathology, Molecular and Image Analysis Services
EVENTS
Tuesday 2018 January 23
9:00-10:00 Neuropathology Conference - Autopsy Conference Rm.
9:30-10:20 Path 310 - Walter Light Auditorium - Dr. Hough
2:00-3:00 GI & Liver Conference - Multihead Microscope Rm.
4:00-5:00 Path 830/930 Dept Research Seminar - Richardson Lab Amphitheatre - Jen Power - MSc Candidate "Evaluation of drug resistance transfer via extracellular vesicles in human ovarian cancer cells"
Wednesday 2018 January 24
8:00-8:55 Multihead Microscope Rm. - Resident - Robbins - Chapter 2: Cellular Responses to stress & toxic insults, adaptation, injury and death - Dr. C. Orr
08:30-11:20 Path 430/826 - Richardson Lab Room 101 - Dr. Lillicrap
9:00-9:55 Resident - Advocacy - Richardson Lab Rm. 102 - Dr. C. Davidson
10:00-10:55 Journal Club: Derm - Richardson Lab Rm. 102 - Drs. K. Song & A. Wang
Thursday 2018 January 25
8:30-9:20 Path 310 - Walter Light Auditorium - Dr. Manduch
11:30-2:20 Canc 440 - Botterell Hall Room B148 - Drs. Cole, Rauh
11:30-12:30 Path Grand Rounds - Richardson Lab Amphitheatre - Dr. Ming Tsao - Biomarkers of immune checkpoint inhibitor therapies in lung cancer
1:30-2:30 QCRI Seminar Series - Frontiers of Cancer Research Presentation - QCRI Conference Rooms 100/101 - Sheela Abraham, PhD Assistant Professor, Dept. of Biomedical & Molecular Sciences, Queen's University "Investigating Signalling Pathways in Normal and Cancer Haematopoietic Stem Cells"
4:00-5:00 Renal Biopsy Round - Multihead Microscope Rm.
Friday 2018 January 26
9:00-9:30 Gross Rounds - Gross Room - Dr. M. Manduch
10:30-11:20 Path 310 - Walter Light Auditorium - Dr. Cunningham
12:00-1:00 Cardiovascular Pathology Mini Series - Richardson Lab Rm. 102 - Dr. K. Cunningham
1:30-2:30 Hematopathology Morphology Round - Autopsy Conference Rm.
---
Friday 2018 Feb 09
10:30-11:20 Path 310 Midterm - split class into two locations - Walter Light Auditorium and Jeffrey Hall Room 127 -
---
Courses offered in 2017 September: CANC497 * CANC499 * PATH425 * PATH499 * PATH822
Courses offered in 2018 January: CANC440 * PATH310 * PATH430/826
---
Announcements / Notices
2017 Nov 28
Please keep your eyes open for the EPSON projector remote from Richlab Room 107 as it has gone missing in the last few days. Also for the LG display remote in the Multihead Microscope Room (Since mid summer).

2017 Sept 06
The Daria M. Haust Pathology Summer Studentship is for 1st or 2nd year Queen's Medical students for a 10 week studentship in our Department. Deadline 2018 Feb 01

2017 October 02
After 25 years, the email server cliff.path.queensu.ca has been decommissioned and shut down.
Please remove any addresses you may have that reference cliff.path.queensu.ca or path.queensu.ca from address books or distribution lists.
Job Opportunities
ACADEMIC ANATOMICAL PATHOLOGIST Queen's University, Kingston, Ontario, Canada The Department of Pathology and Molecular Medicine in the Queen's University Faculty of Health Sciences is recruiting an academic Anatomical Pathologist with diagnostic expertise in dermatopathology and with the ability to participate in other diagnostic pathology subspecialties, particularly nephropathology. The ability to contribute to autopsy pathology would be considered an asset.
Posted 2017 Dec 19
Complete information here

ACADEMIC GENERAL OR ANATOMICAL PATHOLOGIST
The Department of Pathology and Molecular Medicine in the Queen's University Faculty of Health Sciences and its affiliated teaching hospitals is recruiting an Academic General Pathologist, or an Academic Anatomical Pathologist with expertise in one or more clinical laboratory medicine disciplines, to provide service and leadership at our academic health sciences centre and in our region's community hospitals. We are a very collegial department, with a strong culture of clinical service excellence, education, scholarship and clinical leadership.
Posted 2017 Nov 22
Complete information here
---
NIBDGL
Welcome to The Canadian National Inherited Bleeding Disorder Genotyping Laboratory Providing molecular diagnostic services to the Canadian inherited bleeding disorder community.
---
QLMP
Welcome to the Queen's Laboratory for Molecular Pathology
The QLMP is part of the Department of Pathology and Molecular Medicine at Queen's University, Kingston, Ontario. The QLMP provides rapid and economic advanced pathology services to researchers, students, clinicians, and private sector groups. The QLMP promotes productive interactions between scientists, clinicians, pathologists, and others by supporting research projects of common interest.
The QLMP offers a wide array of services including:
Whole slide scanning
Customized immunohistochemistry and immunofluoroscence
Image analysis tools
Secure web database access and storage
Electron Microscopy