Welcome to the Department
of Pathology and Molecular Medicine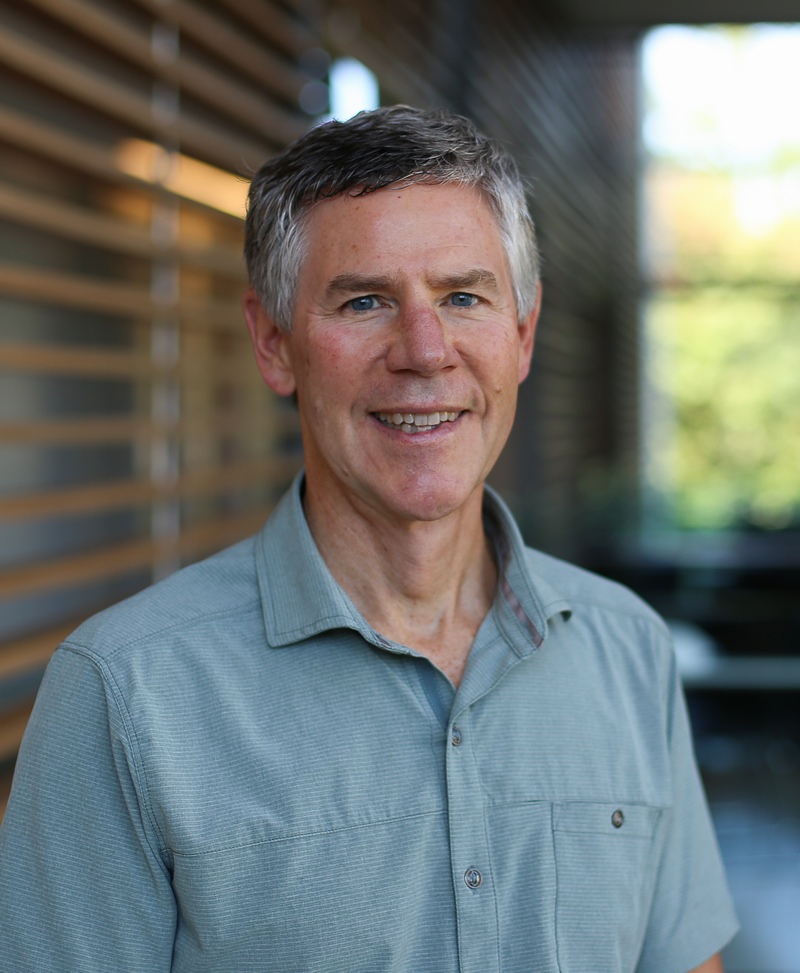 I am delighted to have recently assumed the role of Head in the Department of Pathology and Molecular Medicine (DPMM) at Queen's. This is an exciting time of growth and innovation in our Department which is uniquely placed at the interfaces between basic biomedical sciences, clinical laboratory services and the emerging field of personalized molecular medicine.
DPMM is home to many vibrant research programs with focussed areas of excellence including cancer biology and molecular hemostasis. We host the Queen's Laboratory for Molecular Pathology core research facility and also the Canadian Cancer Trials Group tumour bank. The well established DPMM Graduate program offers Master's and PhD degrees and a recently added a combined BScH/MSc degree that allows students to transition 4th year undergraduate research projects into accelerated Master's degrees.

>

Spotlight
Posted 2017 March 7
---
On March 7th at 7am, there will be a change to how email is filtered and treated for spam before being received in Office 365 and Exchange On-Premises mailboxes. This is a non-disruptive change.
Changes are being implemented to improve the reliability and security of Queen's enterprise email service. Users are encouraged to learn more about what they can do to improve email security by visiting the ITS website to learn
How to Manage Your Junk Email Folder (http://www.queensu.ca/its/microsoft-office-365/email-calendar/email-tutorials/outlook-2013/managing-your-junk-folder) and
How To Protect Yourself From Phishing (http://www.queensu.ca/its/security/education-awareness/phishing).
In addition autoforwarding from old, discontinued accounts at cliff.path.queensu.ca are being discontinued. Cliff.path has been around since 1992 and email accounts have existed in every major spam database in existance. Most people have moved their primary accounts over to queensu.ca and or kgh.kari.net.
queensemail2017mar
EVENTS
Tuesday 2017 March 28
9:00-10:00 Neuropathology Conference - NOT SCHEDULED THIS WEEK
11:30-2:20 Canc 440 - Botterell Hall Room B148
1:45-2:45 GI & Liver Conference- Multihead Microscope Rm
4:00-5:00 Path 830/930 Research - Seminar - Richardson Lab Amphitheatre- Sara Hadi Dastjerdi - PhD Candidate - "Therapeutic effects of vitamin D in a mouse model of kidney fibrosis"
Wednesday March 29
8:00 - 8:55 Slide Review for Royal College Exam- Multihead Microscope Rm - Dr. N. Parvinnejad
9:00 - 9:55 Journal Club - Derm - Richardson Lab Rm. 102 Drs. I. Barsoum and A. Wang
10:00-10:55 Micro Round Multihead Microscope Rm - Dr. D. Hurlbut
11:00-11:55 AP Seminar: Bone - Adult - Richardson Lab Rm. 102 - Dr. S. SenGupta
2:30-3:20 Path 310 - Walter Light Hall Auditorium
Thursday 2017 March 30
12:30-13:30 Pathology Grand Rounds - Richardson Lab Amphitheatre - Dr. Nikoo Parvinnejad - DIAGNOSTIC AIDES IN THE INVESTIGATION OF MELANOCYTIC LESIONS
4:00-5:00 STB Round Up Multihead Microscope Rm.
4:30-5:20 Path 310 - Walter Light Hall Auditorium
Friday March 31
9:00-9:30 Gross Rounds - Dr. N. Parvinnejad - Gross Room
12:00-1:00 Cardiovascular Pathology Mini Series - Richardson Lab Rm. 102 Dr. K. Cunningham
1:30-2:30 Hematopathology Morphology Round - Autopsy Conference Rm
---
Thursday 2017 April 07
12:00-13:00 Queen's Cancer Research Institute SEMINAR SERIES - Frontiers of Cancer Research Presentation- QCRI Conference Rooms 100/01
Jamie Fletcher, PhD - Project Leader - Children's Cancer Institute Australia for Medical Research, Lowy Cancer Research Centre, University of New South Wales, Randwick NSW, Australia. "Inhibition of MRP1 and precision medicine approaches in high risk neuroblastoma"
---
Courses offered in 2016 September: CANC497 * CANC499 * PATH425 * PATH499 * PATH823
Courses offered in 2017 January: CANC440 * PATH310 * PATH430/826
---
Announcements
2017 March 15
Please be advised that a new phishing email was sent out on the morning of Wednesday, March 15, 2017 alerting users of a message waiting for them from Provost Dr. Bacon. The message directed users to click through to a link in order to read the message, and warned that the message would expire soon if not read.

This message was not legitimate and was not sent from Provost Bacon. If you received this email, please promptly delete it if it still exists. If you received the email and clicked the link, please change your NetID password immediately and then contact the IT Support Centre at (613)533-6666 to report this as they will review your account settings.
Job Opportunities
No opportunities at present - keep watching this space!
---
QLMP
Welcome to the Queen's Laboratory for Molecular Pathology
The QLMP is part of the Department of Pathology and Molecular Medicine at Queen's University, Kingston, Ontario. The QLMP provides rapid and economic advanced pathology services to researchers, students, clinicians, and private sector groups. The QLMP promotes productive interactions between scientists, clinicians, pathologists, and others by supporting research projects of common interest.
The QLMP offers a wide array of services including:
Whole slide scanning
Customized immunohistochemistry and immunofluoroscence
Image analysis tools
Secure web database access and storage
Electron Microscopy
---
NIBDGL
Welcome to The Canadian National Inherited Bleeding Disorder Genotyping Laboratory Providing molecular diagnostic services to the Canadian inherited bleeding disorder community.