Welcome to the Department
of Pathology and Molecular Medicine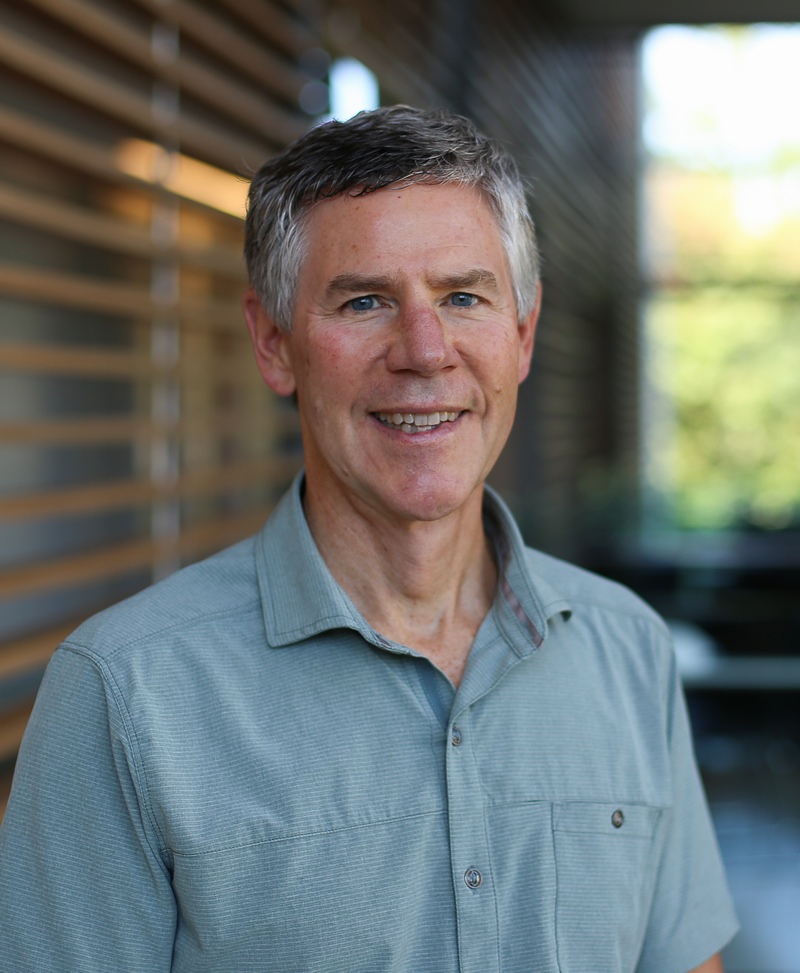 This is an exciting time of growth, innovation and success for our Department which is uniquely placed at the interfaces between basic biomedical sciences, clinical laboratory services and the emerging field of personalized molecular medicine. Our clinical faculty membership has been rejuvenated and expanded over the last two years with no less than 10 success recruitments, 4 of which represent newly funded positions. We are also looking to expand our basic science programs and are actively recruiting a Tier 1 Bioinformatician and also a translational basic science researcher.
Spotlight
Posted 2018 Sept 12
---
The Queen's University National Inherited Bleeding Disorder Genotyping Laboratory becomes a licenced and accredited molecular diagnostic facility

The National Inherited Bleeding Disorder Genotyping Lab, which has been operating within the Department of Pathology since 2000, has recently become licenced by the Ministry of Health and Long-Term Care (MOHLTC), and accredited by the Institute for Quality Management in Healthcare (IQMH) to ISO15189 to provide molecular diagnostics for patients with hemophilia A, hemophilia B, and von Willebrand disease.

These recognitions will improve the access to molecular testing and quality of care for patients with inherited bleeding disorders across Canada.

The lab is directed by Dr. David Lillicrap, and Co-Directed by Dr. Paula James. Sample testing is performed by Shawn Tinlin and Gina Jones.

Many thanks to everyone who was involved in this process!

nibdgl201809
Posted 2018 Sept 11
---
I am pleased to announce that effective immediately Dr. David Lillicrap will assume the position of Associate Head, Research, for the Department of Pathology and Molecular Medicine at Queen's University.
Through the creation of this new position the Faculty of Health Sciences at Queen's University recognizes our Department's exceptionally successful research program, our ongoing growth and the value Dr. Lillicrap will provide in an increasingly challenging research environment. David will continue to Chair the Departmental Research Committee and provide strategic planning leadership but will now also assume oversight of research related departmental finances, infrastructure, grant applications and faculty development.
Dr. David Lillicrap is a Professor in the Department of Pathology and Molecular Medicine, holds a CRC Tier I Chair in Molecular Hemostasis and is a Career Investigator in the Heart and Stroke Foundation of Ontario. David is an internationally recognized expert on the molecular basis of common bleeding disorders who runs a highly active research program within the Richardson Laboratory of the Department of Pathology and Molecular Medicine.
Please join me in welcoming David in his new role
Alexander H. Boag, MD, FRCPC
lillicrap2018sept
Posted 2018 August 14
The Department welcomes Elham Ghorbanpour, the latest recipient of a prestigious Ontario Trillium Scholarship that will enable her to undertake her doctoral studies at Queen's.
Elham completed her undergraduate studies in Cellular and Molecular Biology at the prestigious University of Tehran, on a full undergraduate scholarship. She subsequently transferred to the Tehran University of Medical Sciences, where she graduated with distinction with an MSc in Clinical Biochemistry in 2017. The subject of her Master's thesis was the dissection of transcriptional networks underlying the molecular pathology of inherited glaucoma.
At Queen's, Elham will be undertaking her PhD studies with David Lillicrap's group. Her research will focus on an evaluation of both proximal and distant regulatory elements influencing expression of the von Willebrand factor gene.
We wish Elham every success in her new environment and look forward to seeing the results of her future studies.
lillicrap2018aug
Posted 2018 July 24
---
Soundarya Selvam Present Top-Rated Abstract at ISTH SSC 2018 Meeting in Dublin, Ireland
PhD candidate Soundarya Selvam received the top rated abstract in the von Willebrand factor (VWF) session and gave both an oral presentation and poster presentation titled "Patients with aortic stenosis have von Willebrand factor abnormalities and aberrant angiogenesis in BOEC".
She also received a Young Investigator award.
Soundarya is supervised by Dr. Paula James.
james2018jul
Posted 2018 July 24
---
Orla Rawley and Alison Michels Present Top-Rated Posters at ISTH SSC 2018 Meeting in Dublin, Ireland
Congratulations to Orla Rawley (a postdoctoral fellow) and Alison Michels (an MD/PhD student) from the Clinical and Molecular Hemostasis Research Group, who were each presented Top Rated Posters at the ISTH SSC 2018 meeting in Dublin, Ireland.
In addition, Orla Rawley was awarded the Milwaukee SSC President's Award, a Young Investigator's Award, and a Queen's University Postdoctoral Travel award for her abstract titled "Clearance of Mouse VWF Propeptide Is Mediated by Stabilin-2 and Is Regulated by N-linked Glycan Expression."
Alison Michels also received a Young Investigator's Award for her abstract "von Willebrand Factor Interactions with Platelets and Leukocytes is Critical for Obesity-mediated Venous Thrombosis"
lillicrap2018jul
EVENTS
Thursday 2018 September 20
11:30-12:30 Grand Round - Richardson Lab Amphitheatre - Dr. I. Barsoum Cancer as an embryological phenomenon; developmental pathways in cancer
4:00-5:00 STB Round Up - Multihead Microscope Rm.
4:00-5:00 Queens Cancer Research Institute Resources in Research Presentation - QCRI Room 100/101 - F. Chris MacPhee, Assistant Director (Operations) Centre for Advanced Computing, Queen's University "Secret Identity - CAC, PHI and You"
Friday September 21
9:00-9:30 Gross Rounds - Gross Room - A. Lingard & D. Caires, Elective Medical Students
1:30-2:30 Hematopathology Morphology Round - Autopsy Conference Rm.
---
Wednesday 2018 September 19 - Last date to drop fall term classes without financial penalty
Thu-Fri 2018 October 25-26 - Fall mid-term break - no classes
Friday 2018 November 02 - Last date to drop fall term classes without academic penalty
Friday 2018 November 30 - Fall Term Classes end
Friday 2018 December 21 - Last day of exams
Monday 2019 January 07 - Winter term classes begin
Friday 2019 January 19 - Last date to drop winter term classes without financial penalty
Tue-Fri 2019 February 19-22 - Winter midterm Reading Week
Friday 2019 April 05 - Winter Term Classes end
---
Wednesday 2018 November 14
4:00-5:00 Etherington Auditorium, 94 Stuart St, Queen's University Kingston Ontario. The 2018 Dr. David M. Robertson Visiting Lectureship.
Guest Lecturer Dr. Anthony E. Lang will present "Parkinson's Disease 2018: Selected Important Developments Over the Past 30 Years".
Dr. Anthony Lang is an internationally acclaimed Neurologist and Investigator in the field of Parkinson's disease and related Movement Disorders. Dr. Lang is a Professor at the University of Toronto, where he holds the Jack Clark Chair for Parkinson's Disease Research. He is the Director of the Edmond J. Safra Program in Parkinson's Disease and the Morton and Gloria Shulman Movement Disorders Clinic and he holds the Lily Safra Chair in Movement Disorders at the Toronto Western Hospital, University Health Network. He has published over 600 peer-reviewed papers and over 100 book chapters and is one of the most highly cited investigators in the field of Movement Disorders.
---
See the Queen's University Events Calendar here
---
Courses offered in 2018 September: CANC499 * PATH425 * PATH499 * PATH823
Courses offered in 2019 January: CANC440 * PATH310 * PATH430/826
---
Announcements / Notices
2018 Sept 11 SAVE THE DATE - INAUGURAL DPMM JOURNAL CLUB NEW START DATE SEPTEMBER 26th, 2018 Weekly Wednesdays 8:30 am – 9:30 am RICHARDSON LAB Room 107
2018 June 28
Welcome to the Department Dr. Yun Huang, Clinical Biochemist and Dr. Tao Wang, Pathologist, as of 2018 July 03.
Wednesday 2018 May 23
Effective 2018 June 01, Dr. Michael Chan will assume the role of Service Chief, Clinical Chemistry
Effective 2018 July 01, Dr. Susan Crocker will continue with a 3 year additional term as Clinical Director, Cytogenetics.
Also effective 2018 July 01, Dr. David Good will continue his role as Service Chief, Division of Hematopathology for a 3 year additional term.
Job Opportunities
Translational Surgical Pathology/Chemistry Scientist
The Departments of Pathology and Molecular Medicine, Surgery, and Chemistry at Queen's University invite applications from internationally recognized scientists whose research is congruent with the objective of building an outstanding program in innovative translational research linking analytical chemistry, diagnostic pathology and advanced surgical practice. The successful applicant will have a tenured appointment at the rank of full Professor and is expected to participate in undergraduate education and supervise both graduate students and postdoctoral fellows. Salary will be commensurate with qualifications and experience. The preferred start date for this position is January 1, 2019.
Posted 2018 May 28
Complete information here

Tier I Canada Research Chair in Bioinformatics
Faculty of Health Sciences and Department of Pathology and Molecular Medicine Queen's University, Kingston, Ontario, Canada The Faculty of Health Sciences (https://healthsci.queensu.ca/) and the Department of Pathology and Molecular Medicine at Queen's University are seeking an international leader and innovator in the areas of bioinformatics and health analytics. Applicants should have an established research program focused on precision medicine, particularly in relation to the identification of cancer diagnostic and prognostic markers and potential therapeutic targets. The successful candidate will become the designated nominee for an approved Tier I Canada Research Chair (http://www.chairs-chaires.gc.ca/program-programme/index-eng.aspx). This is a tenured appointment at the level of Professor.
Posted 2018 Feb 15
Complete information here
---
Welcome to the Queen's Laboratory for Molecular Pathology
The QLMP is part of the Department of Pathology and Molecular Medicine at Queen's University, Kingston, Ontario. The QLMP provides rapid and economic advanced pathology services to researchers, students, clinicians, and private sector groups. The QLMP promotes productive interactions between scientists, clinicians, pathologists, and others by supporting research projects of common interest.
The QLMP offers a wide array of services including:
Histology
TMA design and construction
Whole slide scanning
TMA scanning
Customized immunohistochemistry and immunofluoroscence
Image analysis tools
Secure web database access and storage
Plastination
Electron Microscopy
NIBDGL
Welcome to The Canadian National Inherited Bleeding Disorder Genotyping Laboratory Providing molecular diagnostic services to the Canadian inherited bleeding disorder community.
---