Welcome to the Department
of Pathology and Molecular Medicine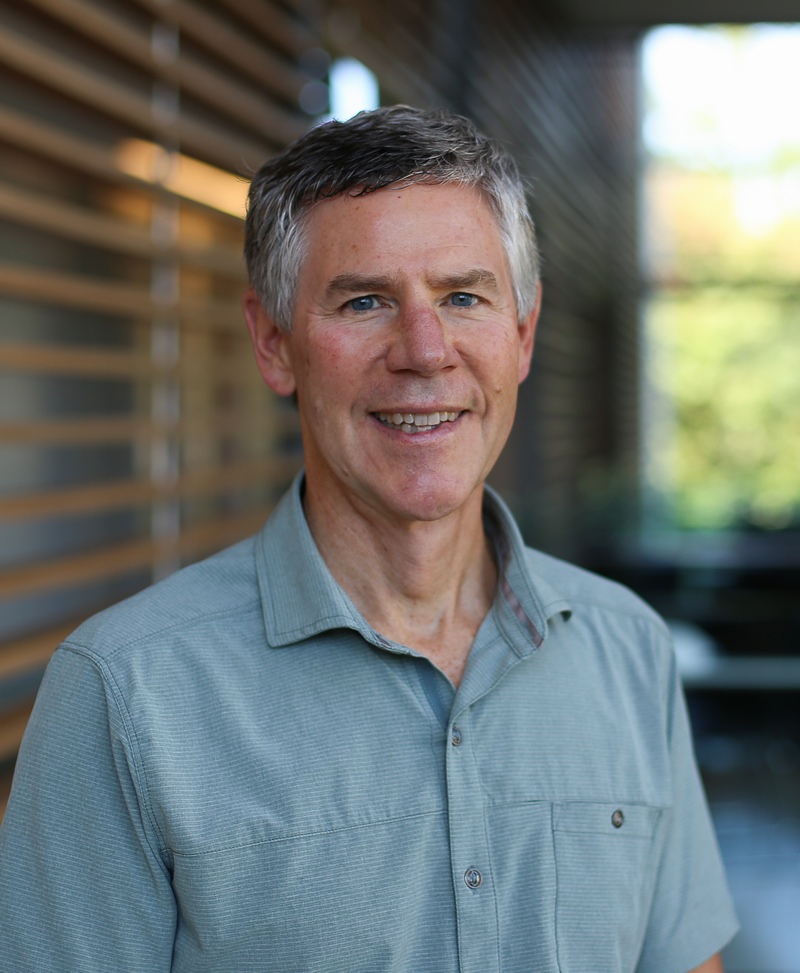 This is an exciting time of growth, innovation and success for our Department which is uniquely placed at the interfaces between basic biomedical sciences, clinical laboratory services and the emerging field of personalized molecular medicine. Our clinical faculty membership has been rejuvenated and expanded over the last two years with no less than 10 success recruitments, 4 of which represent newly funded positions. We are also looking to expand our basic science programs and are actively recruiting a Tier 1 Bioinformatician and also a translational basic science researcher.
Spotlight
Posted 2018 August 14
The Department welcomes Elham Ghorbanpour, the latest recipient of a prestigious Ontario Trillium Scholarship that will enable her to undertake her doctoral studies at Queen's.
Elham completed her undergraduate studies in Cellular and Molecular Biology at the prestigious University of Tehran, on a full undergraduate scholarship. She subsequently transferred to the Tehran University of Medical Sciences, where she graduated with distinction with an MSc in Clinical Biochemistry in 2017. The subject of her Master's thesis was the dissection of transcriptional networks underlying the molecular pathology of inherited glaucoma.
At Queen's, Elham will be undertaking her PhD studies with David Lillicrap's group. Her research will focus on an evaluation of both proximal and distant regulatory elements influencing expression of the von Willebrand factor gene.
We wish Elham every success in her new environment and look forward to seeing the results of her future studies.
lillicrap2018aug
Posted 2018 July 24
---
Soundarya Selvam Present Top-Rated Abstract at ISTH SSC 2018 Meeting in Dublin, Ireland
PhD candidate Soundarya Selvam received the top rated abstract in the von Willebrand factor (VWF) session and gave both an oral presentation and poster presentation titled "Patients with aortic stenosis have von Willebrand factor abnormalities and aberrant angiogenesis in BOEC".
She also received a Young Investigator award.
Soundarya is supervised by Dr. Paula James.
james2018jul
Posted 2018 July 24
---
Orla Rawley and Alison Michels Present Top-Rated Posters at ISTH SSC 2018 Meeting in Dublin, Ireland
Congratulations to Orla Rawley (a postdoctoral fellow) and Alison Michels (an MD/PhD student) from the Clinical and Molecular Hemostasis Research Group, who were each presented Top Rated Posters at the ISTH SSC 2018 meeting in Dublin, Ireland.
In addition, Orla Rawley was awarded the Milwaukee SSC President's Award, a Young Investigator's Award, and a Queen's University Postdoctoral Travel award for her abstract titled "Clearance of Mouse VWF Propeptide Is Mediated by Stabilin-2 and Is Regulated by N-linked Glycan Expression."
Alison Michels also received a Young Investigator's Award for her abstract "von Willebrand Factor Interactions with Platelets and Leukocytes is Critical for Obesity-mediated Venous Thrombosis"
lillicrap2018jul
Posted 2018 July 03
---
From: http://www.cihr-irsc.gc.ca/e/50989.html
Four outstanding CIHR supported researchers will be among the 400 aspiring young researchers from around the world who will spend a week with over 40 Nobel Laureates at the 68th Lindau Nobel Laureate meeting in Germany from June 24 - June 29, 2018. Participants will be able to exchange ideas, discuss projects and build international networks around this year's topics which will be dedicated to the field of chemistry. For young scientists standing at the beginning of their careers, it is a valuable opportunity to meet these undisputed role models and mentors, to seek their advice, to exchange thoughts and views, and to discuss current developments in science and beyond.
Our congratulations go to the four recipients nominated by CIHR who were accepted by the Lindau scientific review panel to attend this prestigious event: Mr. MohammadTaha MohammadiAzad (Vanier Canada Graduate Scholar), Mr. Michael Laffin (Vanier Canada Graduate Scholar), Dr. Brett Trost (Banting Postdoctoral Fellow) and Mr. Mark Wade (Banting Postdoctoral Fellow).
MohammadTaha MohammadiAzad
"For me this meeting is an enormous opportunity to take another step towards achieving my goals! I have a big dream to help people who suffer from cancer and to make this dream come true this meeting could help me a lot. These scientists didn't win the Nobel Prize overnight! They spent their entire life on it. I know they had down moments as well, but they never gave up! Sometimes I feel that my dream to cure cancer sounds too far away from reality but I keep trying and dreaming and hoping! For me, this meeting means a lot more than just visiting these great scientists as well as young researcher around the world. In fact, it starts a new chapter in my life, which is helping me to keep up on trying harder even if I fail hundred times! I have many questions to ask them about the journey that they have gone through so far, the uphills and the downhills, what made them more insistent in achieving their goals and how they coped with all the challenges they had faced!"
taha2018july
Posted 2018 June 12
---
From: https://www.queensu.ca/gazette/stories/mentoring-indigenous-youth
First Nations students in grades 10 and 11 have deepened their knowledge of science and health care with the help of some Queen's graduate students.
The high-school students are participants in a pilot program aimed at giving them a leg up as they prepare for post-secondary studies. They met with their mentors from February through to the end of May.
"The vision of this program is to provide these students with a science-based education opportunity that leaves them feeling inspired, confident, and supported," says Lisa Doxtator, Aboriginal Community Outreach Liaison at Four Directions Aboriginal Student Centre and one of the program's co-ordinators.
"Our hope is that the students will consider furthering their education in the sciences and will be better established for postsecondary success through this program," adds Bruce Elliott, Professor Emeritus of the Department of Pathology and Molecular Medicine who is also one of the program's co-ordinators. "The Four Directions Centre provides an ideal supportive home for our program."
Working alongside Dr. Elliott and Ms. Doxtator are assistant co-ordinators, PhD student Chelsea Jackson and MSc graduate Sarah Nersesian; and graduate student mentors Nicole Morse, Natasha Vitkin, and Matteo Zago-Schmitt of the Queen's Collaborative Cancer Grad Program and the Department of Pathology and Molecular Medicine.
mentor2018june
EVENTS
Wednesday August 15
9:00-9:55 Slide Review for Royal College Exam - Richardson Lab Rm. 102 - Dr. M. Nyi Nyi
Thursday August 16
11:30-12:30 Grand Round Cancelled - Summer Break
Friday August 17
9:00-9:30 Gross Rounds - Gross Room - Dr. C. Orr
1:30-2:30 Hematopathology Morphology Round - Autopsy Conference Rm.
---
Thursday 2018 September 06 - Fall Term Undergrad Classes begin
Monday 2018 Sept 10
2:30-4:30 Path425 - Richardson Lab 101 - Dr. Crocker
Tuesday 2018 Sept 11
2:30-4:30 Path425 - Richardson Lab 101 - Dr. Crocker
Wednesday 2018 September 19 - Last date to drop fall term classes without financial penalty
Thu-Fri 2018 October 25-26 - Fall mid-term break - no classes
Friday 2018 November 02 - Last date to drop fall term classes without academic penalty
Friday 2018 November 30 - Fall Term Classes end
Friday 2018 December 21 - Last day of exams
Monday 2019 January 07 - Winter term classes begin
Friday 2019 January 19 - Last date to drop winter term classes without financial penalty
Tue-Fri 2019 February 19-22 - Winter midterm Reading Week
Friday 2019 April 05 - Winter Term Classes end
---
See the Queen's University Events Calendar here
---
Courses offered in 2018 September: CANC499 * PATH425 * PATH499 * PATH823
Courses offered in 2019 January: CANC440 * PATH310 * PATH430/826
---
Announcements / Notices
2018 June 28
Welcome to the Department Dr. Yun Huang, Clinical Biochemist and Dr. Tao Wang, Pathologist, as of 2018 July 03.
Wednesday 2018 May 23
Effective 2018 June 01, Dr. Michael Chan will assume the role of Service Chief, Clinical Chemistry
Effective 2018 July 01, Dr. Susan Crocker will continue with a 3 year additional term as Clinical Director, Cytogenetics.
Also effective 2018 July 01, Dr. David Good will continue his role as Service Chief, Division of Hematopathology for a 3 year additional term.
Job Opportunities
Translational Surgical Pathology/Chemistry Scientist
The Departments of Pathology and Molecular Medicine, Surgery, and Chemistry at Queen's University invite applications from internationally recognized scientists whose research is congruent with the objective of building an outstanding program in innovative translational research linking analytical chemistry, diagnostic pathology and advanced surgical practice. The successful applicant will have a tenured appointment at the rank of full Professor and is expected to participate in undergraduate education and supervise both graduate students and postdoctoral fellows. Salary will be commensurate with qualifications and experience. The preferred start date for this position is January 1, 2019.
Posted 2018 May 28
Complete information here

Tier I Canada Research Chair in Bioinformatics
Faculty of Health Sciences and Department of Pathology and Molecular Medicine Queen's University, Kingston, Ontario, Canada The Faculty of Health Sciences (https://healthsci.queensu.ca/) and the Department of Pathology and Molecular Medicine at Queen's University are seeking an international leader and innovator in the areas of bioinformatics and health analytics. Applicants should have an established research program focused on precision medicine, particularly in relation to the identification of cancer diagnostic and prognostic markers and potential therapeutic targets. The successful candidate will become the designated nominee for an approved Tier I Canada Research Chair (http://www.chairs-chaires.gc.ca/program-programme/index-eng.aspx). This is a tenured appointment at the level of Professor.
Posted 2018 Feb 15
Complete information here
---
Welcome to the Queen's Laboratory for Molecular Pathology
The QLMP is part of the Department of Pathology and Molecular Medicine at Queen's University, Kingston, Ontario. The QLMP provides rapid and economic advanced pathology services to researchers, students, clinicians, and private sector groups. The QLMP promotes productive interactions between scientists, clinicians, pathologists, and others by supporting research projects of common interest.
The QLMP offers a wide array of services including:
Histology
TMA design and construction
Whole slide scanning
TMA scanning
Customized immunohistochemistry and immunofluoroscence
Image analysis tools
Secure web database access and storage
Plastination
Electron Microscopy
NIBDGL
Welcome to The Canadian National Inherited Bleeding Disorder Genotyping Laboratory Providing molecular diagnostic services to the Canadian inherited bleeding disorder community.
---