Welcome to the Department
of Pathology and Molecular Medicine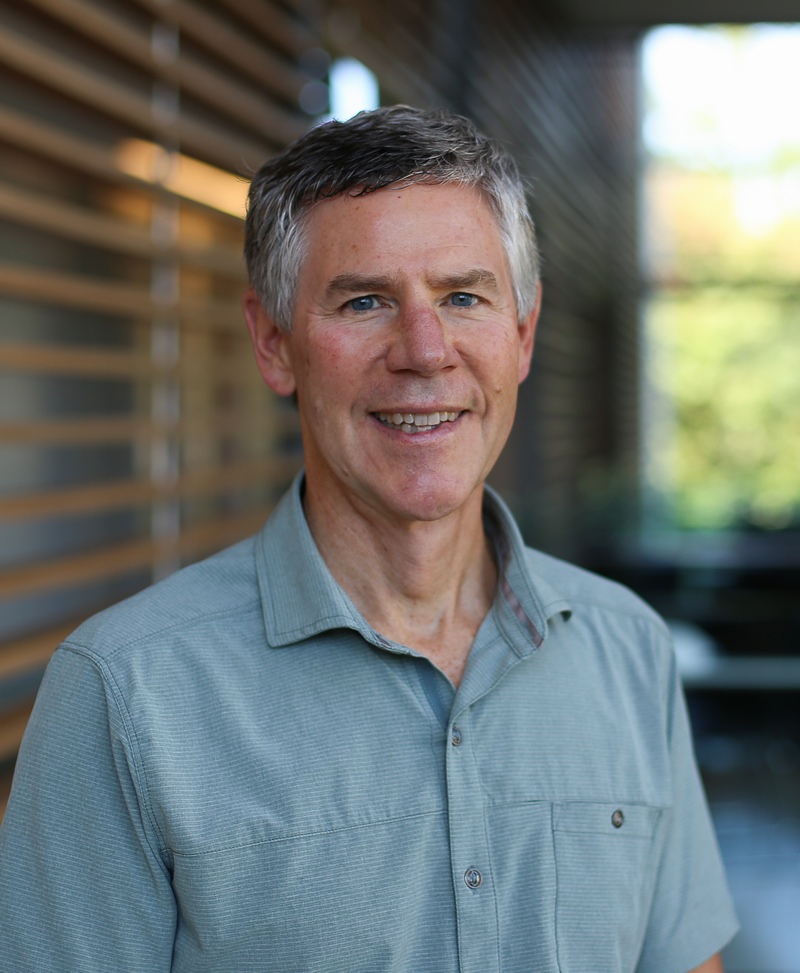 I am delighted to have recently assumed the role of Head in the Department of Pathology and Molecular Medicine (DPMM) at Queen's. This is an exciting time of growth and innovation in our Department which is uniquely placed at the interfaces between basic biomedical sciences, clinical laboratory services and the emerging field of personalized molecular medicine.
DPMM is home to many vibrant research programs with focussed areas of excellence including cancer biology and molecular hemostasis. We host the Queen's Laboratory for Molecular Pathology core research facility and also the Canadian Cancer Trials Group tumour bank. The well established DPMM Graduate program offers Master's and PhD degrees and a recently added a combined BScH/MSc degree that allows students to transition 4th year undergraduate research projects into accelerated Master's degrees.

>

Spotlight
Posted 2016 OCtober 04
---
David Lillicrap receives the CBS Lifetime Achievement Award from Leah Hollins, Chair of the Canadian Blood Services Board, and Dr. Graham Sher.

From the Dean of the School of Medicine:

I would like to thank David for this guest blog, and also offer my congratulations. David didn't tell you this in his blog but he was also an award recipient at the National Honouring our Lifeblood recognition ceremony.

That night, David received the Canadian Blood Services' Lifetime Achievement Award in recognition of his longstanding engagements with the research portfolio of the Canadian blood system, and the Queen's Hemostasis Group's landmark contributions to the field of hemostasis, and to improving the lives of patients with bleeding disorders.

Dr. Paula James and all members of the Queen's Hemostasis Group should also be congratulated for their invaluable contributions, which led to this award.

lillicrap2016oct
Posted 2016 September 29
---
The Ontario Institute for Cancer Research (OICR) has announced $3.7 million in funding to form the Ontario Molecular Pathology Research Network (OMPRN), which will be based at Queen's University and led by Queen's researcher Dr. David LeBrun (Pathology and Molecular Medicine).

Dr. Christine Williams, Deputy Director and Vice-President of the OICR, announced the funding today in Kingston. The Network will bring together a number of institutions province-wide.

"We, as pathologists, are facing a whole new set of challenges," says Dr. LeBrun. "There are hundreds of potential new cancer drugs available for study so we need people doing research into the relevant diagnostics. We need to draw young pathologists into the research community, provide funding for this research and work to have more pathology content integrated into medical school curriculums."

Pathology is key to the early detection, diagnosis and treatment of cancer. An accurate diagnosis can provide better prognostic information and allow doctors to better target therapies. Pathology research can also lead to the development of new treatments that target specific cancer-driving mutations, genes and pathways, avoiding ineffective treatments with unwanted side effects. But as researchers' understanding of cancer, and its complexity, deepens, so too has the need for pathologists who can incorporate this new understanding into their daily routine, taking advantage of the latest technologies and knowledge to help patients.

"The Ontario Molecular Pathology Research Network's objectives in helping to improve the diagnosis of cancer will accelerate the pace of discovery while fostering collaboration amongst our young pathologists," says Reza Moridi, Minister of Research, Innovation and Science. "The Ontario government proudly supports this new initiative through the Ontario Institute for Cancer Research for it will help maintain the province's continued commitment to the cutting edge of research and development of better treatments for all patients."

Click here For the complete announcement

lebrun2016sept
EVENTS
Thursday October 27
8:00-9:00 Department of Oncology Grand Rounds - Botterell B143 - Dr. Scott Gavura - Cancer Drug Funding in Ontario - Challenges and Opportunities
12:30-1:30 Grand Rounds – Dr. Hurlbut - Richardson Lab Amphitheatre Simulation in Pathology: Update and reflections of an older pathologist trying to learn new tricks.
Friday October 28
9:00-9:30 Gross Rounds – Dr. M. Manduch - Gross Room
1:30-2:30 Hematopathology Morphology Round - Autopsy Conference Room
---
Tuesday November 01
4:00-5:00 Path 830/930 Research Seminar - Richardson Lab Amphitheatre - Justin Wong, MSc Candidate, "Byting into the X chromosome: Identifying and characterizing genomic imprinting on the human X chromosome through data mining and big data techniques"
---
Friday December 02
1:00-2:00 - Queen's Pension Plan Annual Meeting - Humphrey Hall Auditorium
---
Friday December 09
7:00- Path Christmas Dinner - Grizzly Grill - tickets available soon in the Richardson Lab Admin Office 202
---
Courses offered in 2016 September: CANC497 * CANC499 * PATH425 * PATH499 * PATH823
Courses offered in 2017 January: CANC440 * PATH310 * PATH430/826
---
Job Opportunities
ACADEMIC ANATOMICAL PATHOLOGISTS (2 positions) Queen's University, Kingston, Ontario, Canada The Department of Pathology and Molecular Medicine in the Queen's University Faculty of Health Sciences is recruiting two (2) academic Anatomical Pathologists, one each with primary subspecialty training and diagnostic expertise in dermatopathology and gastrointestinal pathology, respectively. (more)
Tier I Canada Research Chair in Bioinformatics Faculty of Health Sciences and Department of Pathology and Molecular Medicine Queen's University, Kingston, Ontario, Canada. Review of applications will commence on March 1, 2016 and will continue until the position is filled. (more)
---
QLMP
Welcome to the Queen's Laboratory for Molecular Pathology
The QLMP is part of the Department of Pathology and Molecular Medicine at Queen's University, Kingston, Ontario. The QLMP provides rapid and economic advanced pathology services to researchers, students, clinicians, and private sector groups. The QLMP promotes productive interactions between scientists, clinicians, pathologists, and others by supporting research projects of common interest.
The QLMP offers a wide array of services including:
Whole slide scanning
Customized immunohistochemistry and immunofluoroscence
Image analysis tools
Secure web database access and storage
Electron Microscopy
---
NIBDGL
Welcome to The Canadian National Inherited Bleeding Disorder Genotyping Laboratory Providing molecular diagnostic services to the Canadian inherited bleeding disorder community.