Welcome to the Department
of Pathology and Molecular Medicine

Welcome to the Department of Pathology and Molecular Medicine of Queen's University.  Our Department is uniquely placed at the interface between basic biomedical science and clinical medicine.  Our dedicated faculty deliver a broad array of highly integrated programs in fundamental and translational research, diagnostic laboratory services and education. In doing so, our Department has a distinctive role in the School of Medicine in that it serves as both a basic science department, with its attendant academic responsibilities, and a clinical department responsible for the delivery of complex laboratory services in the teaching hospitals.
Spotlight
STC INTERTEK SCIENTIFIC & REGULATORY CONSULTANCY AWARD

Posted 2014 December 15
At the 46th Annual Society of Toxicology of Canada (STC) Meeting held last week in Ottawa, Elizabeth Lightbody won the STC INTERTEK SCIENTIFIC & REGULATORY CONSULTANCY AWARD for best poster presentation by a MSC graduate student (Dr. Nicol Lab).
The title of her poster was "PPARg LOSS INCREASES METASTATIC POTENTIAL OF HER2+ BREAST TUMOURS IN MAMMARY EPITHELIAL TARGETED KNOCKOUT MICE".
Her award included a cheque for $500 and a framed certificate. The photo with two representatives from Intertek on the left, and Dr David Josephy (president STC) on the right presenting Elizabeth (middle) with her award.
stc2014dec
archive
NEWS
Holiday Closing
The Faculty of the Department of Pathology and Molecular Medicine at Queen's University in Richardson Lab will be closed at noon, Wednesday 2014 Dec 24th and will reopen at 08:00 on Monday 2014 January 05.

ACADEMIC DERMATOPATHOLOGIST
Queen's University, Kingston, Ontario, Canada
The Department of Pathology and Molecular Medicine in the Queen's University Faculty of Health Sciences and its affiliated teaching hospitals is recruiting an academic Anatomical Pathologist with subspecialty training/expertise in dermatopathology. The ability to participate in other diagnostic pathology subspecialties, particularly gastrointestinal pathology, would be considered an asset. Applicants with dual certification in Dermatology and Dermatopathology are also encouraged to apply... [more]
Monday December 22
No seminars scheduled today
Tuesday December 23rd
4:00-5:00 Path 830/930 Research Seminar not scheduled this week
Wednesday December 24th
Queens' Richardson Lab closes at noon.
We reopen on Monday 2015 January 05.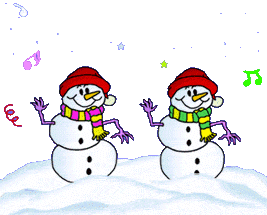 ---
Monday 2015 January 05
08:00 The Queen's Department of Pathology and Molecular Medicine reopens
---
CLASSES 2014-2015
Courses offered in 2014 September: CANC497 * CANC499 * PATH499
Courses offered in 2015 January: CANC440 * PATH310 * PATH425 * PATH430/826 * PATH823