1. To determine the genetic causes of von Willebrand disease.
2. 1.To investigate the influences and effects of:
a) VWF cleavage by ADAMTS13
b) VWF binding to platelet GpIb
3.
3. To develop approaches to quantify clinically significant bleeding
and to determine the genetic influences on bleeding.

4. To develop novel molecular therapies for VWD.


von Willebrand Factor Pathobiology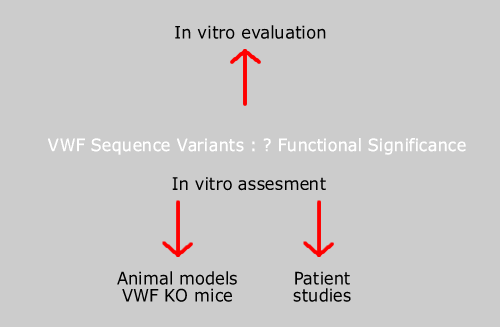 Mutations Causing Type 1 von Willebrand Disease in Canada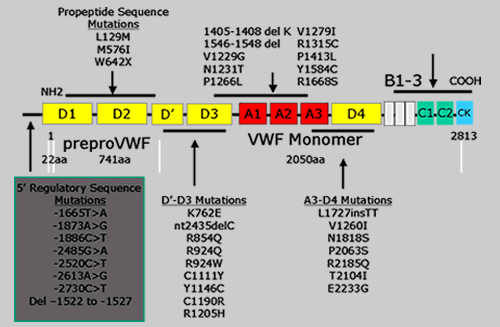 Recombinant von Willebrand Factor Variants